Constrained FHIR Models
Currently the following constrained FHIR models have been created to support:
GP Connect Get Record Interactions
A visual representation of the GP Connect Get Record Query Request and Query Response interactions is available. The preview image below can be opened in a new tab or downloaded as PDF.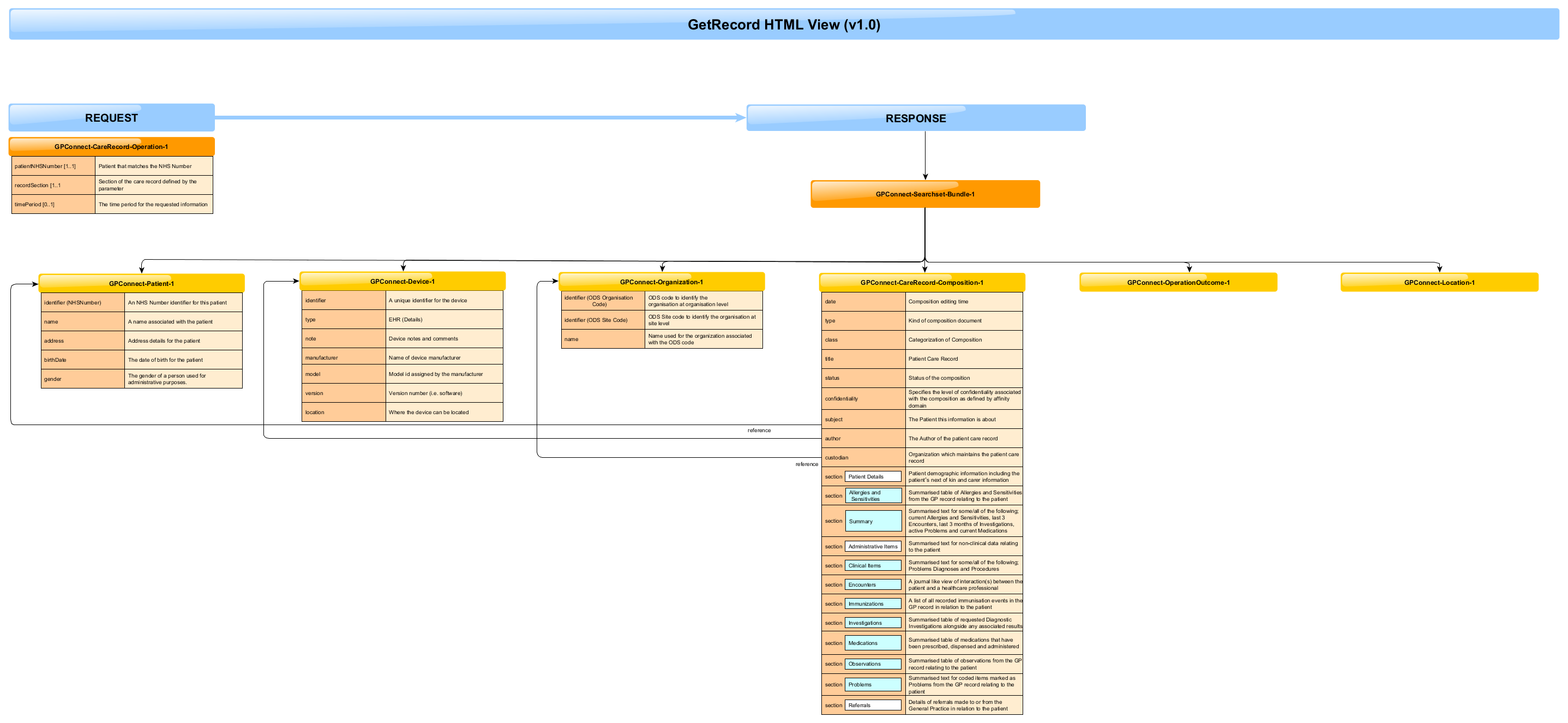 The various downloads (including Schema files) and reference implementations are available on FHIR website.
For more information about message profiles please visit the FHIR specification.